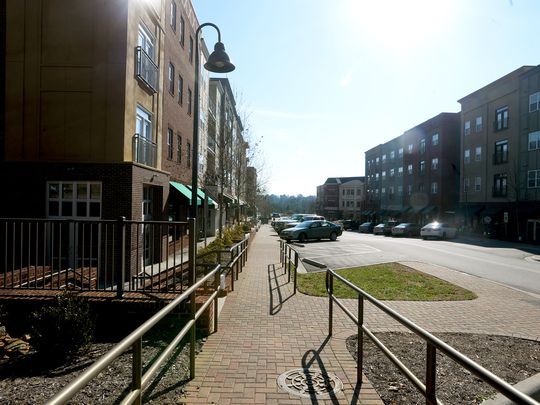 The Lofts at Reynolds Village in Woodfin sells for $36.6M
October 16, 2017
WOODFIN — The Lofts at Reynolds Village, a mixed-use apartment and commercial complex in Woodfin, recently was acquired by a Texas-based real estate investment chain for $36.6 million.
The 201-unit luxury apartment complex with 60,000-square feet of commercial space was sold by The Lofts at Reynolds Village LLC, an investment group led by Kirk Boone. It was purchased by Transcontinental Realty Investors, Southern Properties Capital and Abode Properties, a chain which used the name LARV TCI LLC, a North Carolina Special Warranty Deed filed last week shows
Boone, who has been involved with Reynolds Village and Reynolds Mountain developments since about 2000, said his investment group determined it was the right time to sell.
http://www.citizen-times.com/story/news/local/2017/10/11/lofts-reynolds-village-woodfin-sells-36-6-m/740368001/